Belvedere — Made with Nature

Brand strategy, brand expression, concepting, creative direction
Meaningful storytelling to create connections was key to enabling LVMH's premium Polish vodka to speak to its discerning audience.

Consulting on a wide reaching project to create authentically aligned cultural moments, we took Belvedere's Made With Nature philosophy, and developed a full toolkit to allow the brand to tell stories with partnered talent.

This positions the brand as a premium, yet thoughtful, compelling and creative storyteller. Using the toolkit, we creatyed and produced several campaigns with relevant, true-to-brand talent, as natural pieces of the brand world.

Starring: Lianne La Havas
Director: Donny Johnson @Tiagi Productions
Photographer: Clara Cohen

1st AC: Darius Williams
Gaffer: Joe Nkadi
Sound operator: Sean Heggs
Edit: Mike Radforth @Final Cut
Grade: Delfina Mayer @MAP Berlin
Sound Design: Reece Spooner
Food Stylist: Olivia Cavalli Williamson
Stylist: Angharad Merrey
Hair: James Catalano
Makeup: Mata Marielle @CLM
Nails: Emma Zentner

Project Manager: Hannah King
Producer: Sophie Baillavoine
Production Assistant: Stanley Macdonald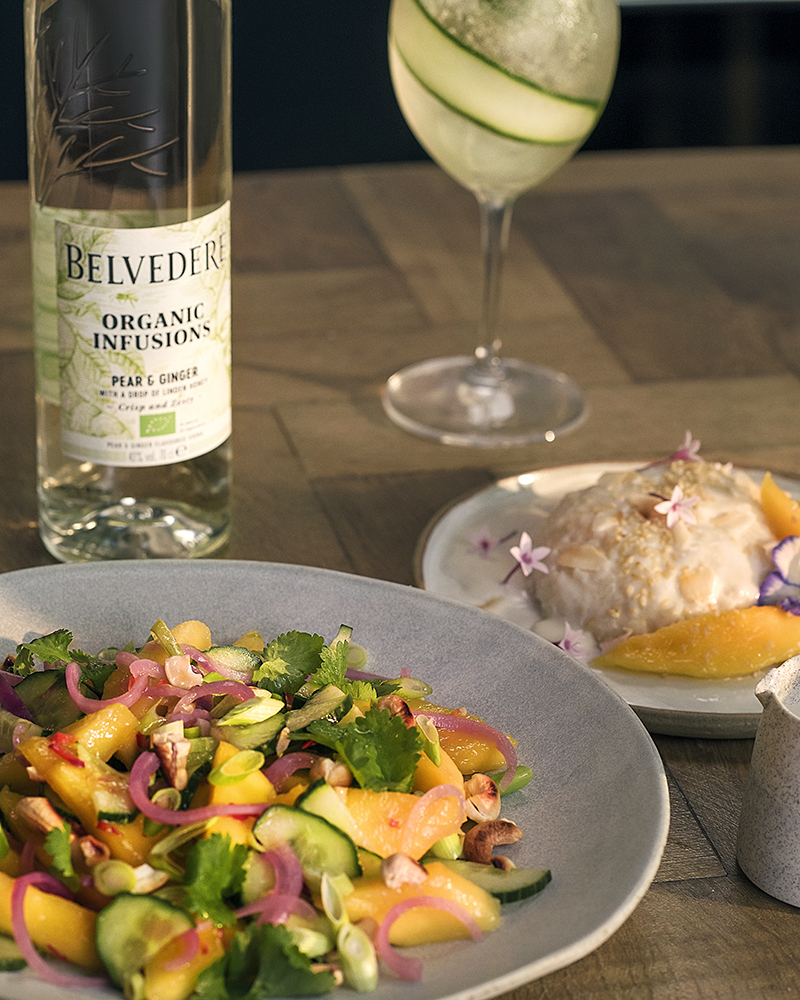 Collaborating with singer-songwriter Lianne La Havas, we explored how she finds a moment of composure and stillness amongst her busy schedule. Desiring to tell an authentic story and give insight, we discussed at length how nature is always a point of grounding and provides peace for her, and how her childhood favourite mango is a lifting comfort food.

From these insights, Belvedere provided us with the perfect accompanying serve, which we recorded Lianne preparing.
Talent: Alison Roman
Director: Daniel Hurwitz
Photographer/DOP: Shirley Cruz

Gaffer: Nick Parish
Sound operator: Sean Heggs
Audio: Catherine Hood
Food Stylist: Jane Morgan
DIT: Jorge Moran

Project Manager: Hannah King
Producer: Sophie Baillavoine
Production Assistant: Annie Spellings

New York-based food writer and chef Alison Roman takes us through a twist on a classic food serving of her own devising to entertain guests with during the festive period, accompanied by a classic cocktail.